Make your customer
journey a tailored
shopping experience
Make product discovery easier and give your customers personalized product recommendations guiding them through their entire journey. Enhance revenue and drive customer loyalty by showing them exactly what they want, at the right moment.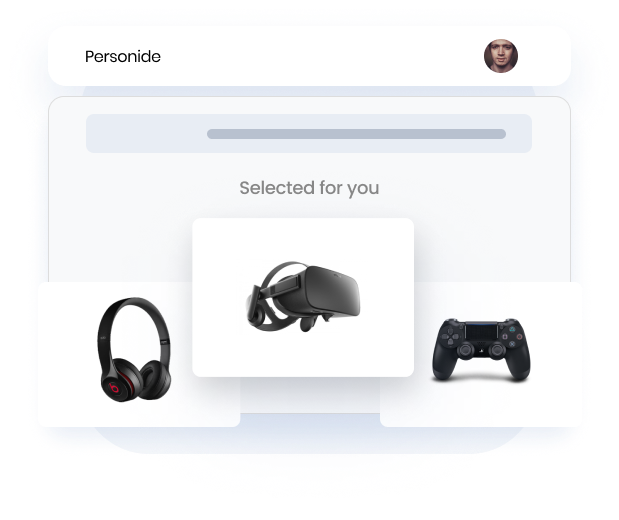 Boost conversion through 1-to-1 front page recommendations
Reduce bounce rates and drop offs by grabbing their attention from the get-go. Use website personalization to tailor your landing page and front page recommendations according to each visitor, and then drive engagement through a customer first experience.
Get the most out of cross-sell and upsell product recommendations
Give every customer more opportunity to buy from your store. Create cross-selling or upselling product recommendations based on their shopping activity on your store. Increase your average order value and basket size by displaying similar or related products.
Reduce cart abandonment by pushing the right offers at the right time
Don't lose your customers at the last leg – analyze past shopping behavior to offer discounts and promotional offers at the right time to the right customer. Guide them to check out and win sales by making the most out of each visit.
Drive value by knowing your customer and what they need
Use segmentation and behavioral data to customize product and category page recommendations – show customers what they truly need. Analyze each customers' personal interests based on their online activity and tailor their shopping experience in real time.
Integrations